Activities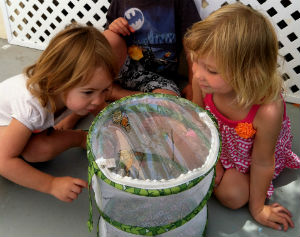 We have many fun and enriching activities here at Kathy's Country Daycare! We offer all the wonderful children in our care various opportunities for growth and development through learning and play daily. Each week brings something new for your child to experience, including:
Organic Gardening: In our own on site garden the children learn how to care for a garden as well as harvest and enjoy the produce.
Arts and Crafts: We offer many creative and fun projects daily as well as fun activities for holidays.
Cooking and Baking: Fun classes to teach your child how to work with a team while learning to make delicious treats.
Fieldtrips: There are fieldtrips to nearby venues that are fun as well as educational, such as the local firehouse.